STLREIA™ IS EXCITED TO PRESENT 2 SPECIAL EVENTS WITH  "THE REAL ESTATE GODDESS" VENA JONES-COX: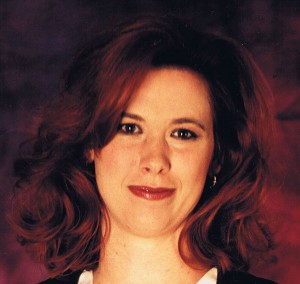 DAY 1: How To Make $5,000-$10,000 Cash In The Next 30 Days
DAY 2: Advanced Wholesaling & Marketing Concepts to Make You More Money
Everyone knows that wholesaling is the quickest and easiest way to put cash in your pocket in the real estate business. The problem is, most people don't actually understand how wholesale deals are supposed to work, why buyers are willing to pay you $5,000, $10,000, or even more to take over your contract, or how to find deals that work in today's seller's market.
Vena Jones-Cox does, because she wholesales a property about every 9 days, and she's been doing it for nearly 2 decades. She'll share her in-the-trenches experience with us at our October 16, 2015 meeting, Attend, and you'll discover:
How wholesaling works today—it's a very different business than it was even 2 years ago—and what you need to do to get started right now
Which properties in which areas make for the most profitable, easiest-to-sell wholesale deals, and which you should avoid because they're huge time-wasters
How to make the right offer—the one that will make you $5,000, $10,000, or more in cash in just a few weeks—every time
How to put a property "under contract" in a no-risk way that allows you to get out if you can't sell the deal, and never put any money or work into that property
How to get your cash up front, before the closing, and never have to buy a wholesale deal before you sell it!
Vena is famous for her no-B.S. teaching and her ability to simplify tough concepts so that even a brand-new investor can easily grasp them. Whether you're a brand new wholesaler or struggling to make more and better deals, you'll learn something that will add to your bottom line. So bring a notepad, bring a friend, and get to this meeting—it will change your financial life forever!
OCTOBER 16, 2015 – all attendees attend for FREE. The first 50 attendees get Vena's $19.95 CD, 7 Best Ways to Find Wholesale Deals, FREE.  And the first 100 attendees can enjoy a free buffet dinner.
6:30 PM: FREE BUFFET DINNER FOR FIRST 100 ATTENDEES
7:30 PM: GUEST SPEAKER, VENA JONES-COX
Register Now
---
OCTOBER 17, 2015  8:30 AM - 5:00 PM – All-day workshop where you learn how to sell a deal a week and build a passive wholesale income as well as how to find motivated sellers, buyers, renters and lenders.
Registration and check-in begins at 8:00 AM
MORNING SESSION: ADVANCED WHOLESALING
How to Sell a Deal a Week and Build a Passive Wholesale Income. To truly get out of the "rat race", you need a plan that goes beyond learning the strategies, and takes you to the point where your real estate business more or less runs without you. For wholesalers, this means two things: using advanced strategies to do more deals and create passive income, and systemizing your business so that others can easily do deals FOR YOU.
In this morning workshop, you'll discover:
How to wholesale all those "non-assignable" bank-owned properties on the market today, WITHOUT coming up with the cash to close, and double the number of deals you do.
How to use creative finance concepts to wholesale properties and add passive income to your business
How to systemize everything your wholesaling business does, and easily delegate it to others
How to hire help when you can't afford help
AFTERNOON SESSION: ADVANCED MARKETING
HOW TO FIND MORE MOTIVATED SELLERS, BUYERS, RENTERS AND LENDERS. Once you learn the basics of any real estate strategy, every problem you have is a marketing problem.
Not enough deals? That's because not enough motivated sellers know that you buy properties. Properties staying vacant too long? That's because not enough qualified renters or buyers know about your great deal!
Great marketing gives you incredible leverage, making your phone ring off the hook with customers who want to give you money or give you properties. But do you REALLY know how to make your marketing as effective as possible for as little money as possible?
In this afternoon workshop, you'll find out:
How to create messages that your prospects can't resist, and get 5-20% response rates to your very first mailing, and make lots of money without spending lots of money
How to get lists of motivated sellers buyers lenders and more
How to make absolutely sure your mail gets opened and read
Register Now
Vena Jones-Cox has been a full-time real estate investor since 1989. She's wholesaled over 600 properties, and has written the definitive homestudy program on how to flip properties quickly and easily. She's the past president of the National Real Estate Investors Association and has appeared in Money Magazine, Reader's Digest, Smart Money, and a host of other national publications.