August 18, 2020




7:00 pm - 9:00 pm
Main Event
8-18-20 – 7:00pm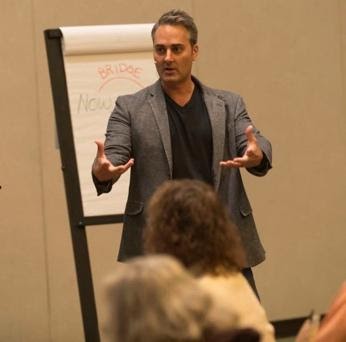 HACKING FINANCE
How to Make the Financial System Build Your Wealth for You
On Auto-Pilot Without Investing
That's a BOLD promise!
Anyone who is familiar with George Antone and his proven advanced strategies know they are in for a treat because George always fulfills on his bold promises!
George, a 3-time best-selling author and thought leader in the finance and investing space, has blown the lid off a new paradigm no one is teaching; or even talking about, until now!
Imagine low-risk and low-stress strategies that are implemented one time and placed on autopilot to work FOR you starting ASAP – all in 6 hours or less per month!
In fact, keep reading for a $100k+ strategy that will be revealed in this presentation!
No, this is not a "get rich quick" strategy, but a fascinating way to tweak finance to make it work for you in amazing ways!
The traditional methods of building wealth can be grouped into 3 main categories: Investing, Trading and Saving. These traditional methods work; however, they require a lifetime commitment of learning and implementation.
George has been working on this new paradigm, a 4th method, called "Hacking Finance" – that promises the ability to LEARN and IMPLEMENT each financial strategy within a total of 6 hours or less, and then place it on autopilot to keep working for you! 
…and you are about to walk away with one of these $100k+ "shortcuts" just from this presentation! This is NOT an overnight $100k+ strategy, but something you implement one time, and it builds over a number of years into $100k or more on autopilot.
ZOOM INFO
You are invited to a Zoom meeting. 
When: Aug 18, 2020 07:00 PM Central Time (US and Canada) 
Register in advance for this meeting:
https://us02web.zoom.us/meeting/register/tZUlfu2pqTwoGNQEOxZn3NaD8XrRKYKcyc5q 
After registering, you will receive a confirmation email containing information about joining the meeting.