We're sorry, but all tickets sales have ended because the event is expired.
January 17, 2023




6:30 pm - 9:00 pm
Is Your G.P.S. Accurate for 2023?
Is your real estate investor G.P.S. taking you where you really want to go this year? Your personal Goals Plans Strategy can take you in the right direction or can lead you astray. Have you programmed your G.P.S. correctly for this year?
What are the experts saying in regard to the housing market, interest rates, and the future of real estate? How will you be affected? Will your goals, plans, and strategy get you where you want to be?
Join us on the 17th for a Town hall type meeting where we'll look at what the experts are predicting for 2023. We will talk about how these projections may impact your business. You may be surprised at what you'll find out.
Get your G.P.S. aligned now. Arrive early and bring your business partners. Why? Because we want you to scale, upgrade, and grow your business together with us in 2023!
Plan on being On Location this month. It's worth it!
Live On Location – Tuesday the 17th 6:30pm CT
Moolah Shrine Center – Oasis Room
12545 Fee Fee Road
St. Louis MO 63146
If you absolutely, positively cannot make it Live On⑇Location, then join us on Live Zoom: https://zoom.us/meeting/register/tZIod-GrqTMqHdXQZ2GGGIjl1i4AqWpSkUJ-
Scan with your camera/phone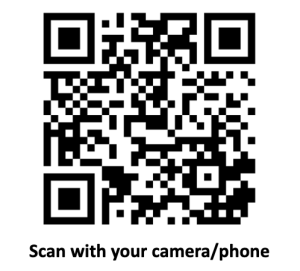 Register for Our Main Event Now STLREIA.com
Address:
12545 Fee Fee Rd.
,
St. Louis
,
Missouri
,
63146
,
United States
Description:

Moolah Shriners Center
Oasis Room (lower level), 12545 Fee Fee Rd. St. Louis, MO 63146
12545 Fee Fee Rd.
St. Louis, MO  63146