We're sorry, but all tickets sales have ended because the event is expired.
November 5, 2016




8:00 am - 4:30 pm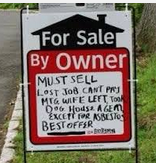 If you missed STLREIA's Fall Festival meeting last Friday night you would have heard of a powerful strategy EVERY new AND seasoned real estate investor needs in their tool belt….
If you are just starting out and have no money or credit…..

If you are tired of chasing MLS listings to find 10 other buyers have submitted offers….

If you are tired of rehabbing ….. 

If you are tired of land lording to typical tenants……

If you are wanting to sell your existing properties…..

If you are a veteran (scroll down for a special surprise)
IF YOU WANT TO BUY…..
-    Get the facts on how to buy top quality homes with NONE of your own money in the deal,  pay what sellers are asking & make a GREAT PROFIT!
IF YOU WANT TO HOLD…..
  -   Get great quality tenants with skin in the game….  with the seller or tenant responsible for upkeep & maintenance.
IF YOU WANT TO SELL…..
   -  Get top dollar for your property regardless of market conditions.
THREE FREE CD BONUSES on SATURDAY
What is your Why? Goal Setting.
The Key to Putting $5K -$10K in your bank account in 30 days
Motivated seller scripts
Registration at 8:00 AM
Seminar is 8:30 AM to 4:30 PM
Jim will expand on his knowledge of the Lease Options that he first explained on the previous Friday night. He will show why they are so lucrative in today's market. Jim will teach you the specifics, including easy ways to find motivated sellers, how to analyze a deal and how to market homes to find tenant/buyers. He will teach you how to not only find the sellers but how to negotiate with them.He will review various deals he has performed. Jim has completed hundreds of transactions in less than 6 years. He will explain to you why Lease Options should be part of your investment strategy. Register on STLREIA.COM.
Lunch included
Members: $85 (per Membership)
Non-Members: $100 (per person)
Veterans : FREE (Please bring Retired ID Card, A copy of your DD214 or Proof of Service - available from eBenefits website )