September 15, 2020




7:00 pm - 9:00 pm
STLREIA Presents
Professional Premiere Series 2020
Local Market Updates
September 15, 2020
7:00pm CT Zoom
Don't Attend this meeting if you Love wasting money on appliances!
Don't Attend this meeting if you Love Insurance Claim surprises!
Don't Attend this meeting if you Love not knowing the best marketing techniques working today!
David Spector with Choice Home Warranty will be sharing some startling facts!
Do you have a home warranty for your investment properties? Maybe You should! Have you ever had to replace a HVAC system like an air conditioner or a furnace? What about plumbing or electrical systems, duct work, appliances such as ovens, ranges, exhaust fans or even a garage door opener?
We are very fortunate this month to have David Spector from Home Choice Warranty. He will be sharing all of the benefits that a home warranty brings to your investments.
A home warranty can save thousands of dollars in repairs; it's so convenient and gives you total peace of mind. Be sure to tune in to David and discover why a home warranty is a must for your real estate investments!
Choice Home Warranty, in the words of George Foreman, "Don't Get Knocked Out by the High Cost of Heating Repairs."
– David Specter – 
Choice Home Warranty
314-707-3441  dspecter@CHWPro.com
888-275-2980
CHWPro.com
---
Jeremy Heisserer, Agency Owner of Farmers Insurance Group
Reveals Essential Updates…
How is this pandemic affecting your Homeowners and Rental Property Insurance? Has it disrupted your Auto Insurance? What if you have Commercial Coverage?
What if you're only a small-time investor or just starting out? Bring your questions. Jeremy's ready!
Jeremy Heisserer Agency Owner
Financial Services and Insurance Advisor
Farmers Insurance Group
4185 Crescent Dr.  Suite C
St Louis, MO 63129
Office:(314)849-9898  Fax:(314)492-5986
Jeremy Heisserer - Farmers Insurance Agent in Saint Louis, MO    
---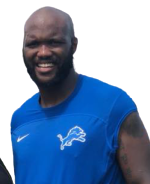 Hakeem Valles, NFL Tight End ~ Real Estate Investor ~ Serial Entrepreneur will enlighten us with his Investments, Marketing and Thought Leading Insights Today!
This year, Hakeem has been busy buying and selling properties throughout the country, alone and with investors. During this process, he has learned to utilize digital technology and social media and is eager to share with you how to utilize these technologies to uncover endless opportunities.
Have your pencils sharpened, your pin and paper in hand. Come rested, Come Ready!  
Hi there, 
You are invited to a Zoom meeting. 
When: Sep 15, 2020 07:00 PM Central Time (US and Canada) 
Register in advance for this meeting:
https://us02web.zoom.us/meeting/register/tZErf-6uqz0sGtKr6pvnD7NN_JfbM9t0zAsv
After registering, you will receive a confirmation email containing information about joining the meeting.