We're sorry, but all tickets sales have ended because the event is expired.
October 16, 2015




6:30 pm - 10:00 pm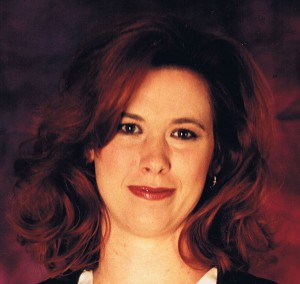 SPECIAL 2-DAY EVENT (October 16, 2015): How to Make $5,000-$10,000 Cash In The Next 30 Days by Vena Jones-Cox
6:30 PM: FREE BUFFET DINNER FOR FIRST 100 ATTENDEES
7:30 PM: GUEST SPEAKER, VENA JONES-COX
Some of the country's MOST SUCCESSFUL investors credit Vena Jones-Cox with their financial independence. Why? Because Vena gives the most usable, down-to-earth advice and strategies you've ever heard about how to make money in real estate (and still have time left over to enjoy it!)
Vena's 20+ years' experience investing in over 700 deals make her one of the most knowledgeable instructors in the country, but you'll love her honesty and ability to explain money-making concepts in a way that anyone can understand. Come to our October 16, 2015 meeting and enjoy one of the most in-demand presenters in the United States today!
On Friday, October 16 WE GUARANTEE YOU'LL LEARN:
How wholesaling REALLY works in today's market-it's very different than it was just a few years ago
Which properties make the most profitable wholesale deals, and which to avoid
How to make the right offer-the one that will make you $5,000 or more in cash-every time
How to put a property "under contract" in a no-risk way that allows you to get out if you can't sell the deal
How to find tons of anxious cash buyers for your deals
How to get your cash up front, and never have to buy a wholesale deal before you sell it
Plus, real life examples and much more!
We guarantee that whether you're a brand-new investor or an "old pro", you'll learn something from Vena that will MAKE YOU MONEY in 2015! Join us for this inspiring meeting, and learn how to take your real estate career to the next level!
October 16, 2015 – all attendees attend for FREE. The first 50 attendees get Vena's $19.95 CD, 7 Best Ways to Find Wholesale Deals, FREE.  And the first 100 attendees can enjoy a free buffet dinner.
DON'T MISS VENA'S ALL DAY PRESENTATION ON SATURDAY, OCTOBER 17, 2015
Vena Jones-Cox has been a full-time real estate investor since 1989. She's wholesaled over 600 properties, and has written the definitive homestudy program on how to flip properties quickly and easily. She's the past president of the National Real Estate Investors Association and has appeared in Money Magazine, Reader's Digest, Smart Money, and a host of other national publications.
Location: 12777 Olive Blvd., St. Louis, MO 63141 (Approx. 1 1/2 miles west of I-270)
This event is included in your membership, first time visitors are complimentary, or if you are a returning visitor the fee per event is $10.
Address:
St. Louis Association of Realtors Building
, 12777 Olive Boulevard,
Creve Coeur
,
Missouri
,
63141
,
United States