We're sorry, but all tickets sales have ended because the event is expired.
January 21, 2020




12:30 pm - 3:00 pm
STLREIA
January 21, 2020
Early Bird Session 6:30pm
Come Early and Network! What does your STLREIA community have planned for you this year? We are still the Oldest and still The Not-For-Profit real estate group in our area! We will continue our education through STLREIA and we all continue to thrive throughout the Roaring 20's!
Bring your business cards and any information on your services and/or properties that you'd like to share.
What are you looking for right now? Do you need help with a project you're working on? Do you want to buy or sell a property? Don't be bashful. We all have something of value to share. Will you make this an epic year for you?
Have you set your Goals for 2020? Have you visited www.STLREIA.com
lately? You should, and You'll be glad you did! We are continuing our tradition of real estate education without trying to sell you an 'expensive coaching program' or some other stuff you don't need, every month. 
Our membership is still Only $75 a year per membership and we are very proud of it. That still includes 2 people that live at the same address. Our board members pay the same membership dues, and truly want to help you.  
Main Event 7:30pm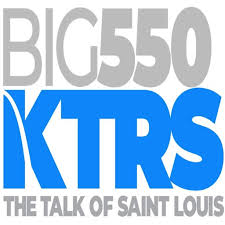 TERRY HALL 
Owner/Broker of The Hall Realty Group, LLC

Owner of Veterans Marketing, LLC
Host of

This Week In Real Estate

Host of

The Veterans Radio Network

Host of

Thanks For The Memories 
Good Day Everyone:
I hope you had a Merry set of holidays.  It's a New Year and I hope everyone has great plans for their real estate investment portfolio.  My name is Terry Hall and I am your guest speaker for out next meeting. This will be my fifth invitation to share my real estate knowledge with you and I am looking forward to it.
We will cover a lot of topics Tuesday evening some of which are as follows:
How to figure out who are the most likely buyers or renters of your property, before you make the decision to buy. And where to go get them.

In today's world, what are the amenities that buyers are looking for the most.

The do's and don'ts of working with realtors. You'll be surprised to find out what my thoughts are…

Taking advantage of the Veteran's loan program. The best in America.

Picking an area to become your "war zone."

The proper way to buy your first two investment properties for very little money out of your pocket or purse.

Of course, the presentation will be accompanied by some funny stories to lighten up your evening.
I look forward to meeting you again.
                                        ~Terry
Address:
12777 Olive Blvd.
,
St. Louis
,
Missouri
,
63141
Description:

(Approx. 1 1/4 miles west of I-270-parking lot entrance is off Fern Ridge Pkwy-enter lower level from rear)