We're sorry, but all tickets sales have ended because the event is expired.
April 17, 2018




6:30 pm - 9:00 pm
Spring Fling April 17th
EarlyBird Session: 6:30pm-FREE Catered Meal for first 100!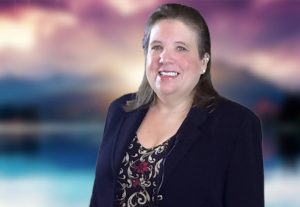 Find out how Kathy Kennebrook made a seven figure income in just 12 short months using her Unique Direct Mail Strategies to locate motivated sellers. Learn how you can do the same in your pajamas without licking a single stamp! You will learn:
 How to carve a unique niche market that other Real Estate Investors simply don't know about.
How to implement a dummy proof, affordable and efficient "cookie cutter" marketing system that will have motivated, qualified sellers contacting youin droves practically begging you to take their property off their hands.
How to use Kathy's special response mechanism that gets motivated sellers contacting her quickly giving her all the information she needs to make the deal without ever leaving her desk.
How to create a "cookie cutter" system to get your properties sold quickly.
How to find the owners of vacant, abandoned houses even when they don't want to be found.
How to find and make incredible deals with out of state owners, quit claim deeds, vacant houses, expired listings and more!
How to start from scratch and complete your first deal within 60 days.
How to automate your follow up with prospective sellers so you buy their property when their circumstances dictate that they do so. This one tidbit of information will make you thousands of dollars more in your business each year.
How to use telephone scripts so you never have to wonder what to say to motivated sellers, and have the ability to pre-screen them quickly and efficiently.
How to use attorneys to find you great deals on distressed properties and
New private lenders for your real estate business.
How to find and work with owners of properties with no mortgages and create owner financing on these beautiful properties in excellent neighborhoods.
How to create incredible deals no matter what your real estate market is doing.
How to use wholesale buyers to bird dog for you, build your lead base and make even more money for you by buying the properties from you when you get them under contract.
How to find your personal dream home in a lovely neighborhood with no cash out of pocket and no credit.
How to make the deal on the phone before you ever go see a property.
How to use 24 additional unique marketing techniques to build your lead base and let even more motivated sellers know you buy and sell houses.
How to implement a simple system to manage and track your marketing, your sellers, your buyers and your deals so you can get huge profits coming in even more quickly.